About
The Symposium on Knowledge Discovery, Mining and Learning (KDMiLe) aims at integrating researchers, practitioners, developers, students and users to present theirs research results, to discuss ideas, and to exchange techniques, tools, and practical experiences – related to the Data Mining and Machine Learning areas. KDMiLe originated from WAAMD (Workshop em Algoritmos e Aplicações de Mineração de Dados) that occurred during five years – 2005 to 2009 – as a Workshop of Brazilian Symposium on Databases (SBBD).
Since 2013, KDMiLe has been organized alternatively in conjunction with the Brazilian Conference on Intelligent Systems (BRACIS) and the Brazilian Symposium on Databases (SBBD).
This year, 2021, in its ninth edition, KDMiLe will be held completely online from October 4th to October 8th in conjunction with the Brazilian Symposium on Databases (SBBD). This year KDMiLe is being organized by Centro Federal de Educação Tecnológica do Rio de Janeiro (CEFET/RJ).
Important Dates
Submission deadline: 26 July 2021 01 August 2021
Notification to authors: 02 September 2021
Camera ready version: to be defined
Submission Guidelines
Papers may be written in Portuguese or English, but the title, the abstract and the keywords must be written in English.
Submissions are reviewed following a single blind review process, i.e. you do not need to hide authors' names and affiliations.
The manuscript must not exceed 8 pages. Papers exceeding this limit will be automatically rejected without being reviewed by the Program Committee.
Papers must be submitted in PDF format. Formats other than PDF will NOT be accepted.
Latex template available here
Papers must be submitted through EasyChair.
Papers submitted to KDMiLe must not have been simultaneously submitted to any other forum (conference or journal), nor should they have already been published elsewhere. The acceptance of a paper implies that at least one of its authors will register for the symposium to present it.
Submitted papers will be reviewed based on originality, relevance, technical soundness and clarity of presentation.
Accepted papers will be published electronically in the KDMiLe proceedings. A preliminary version of the proceedings, including all the accepted papers, will be available to the symposium attendees.
In all past editions, authors of selected papers accepted for presentation in KDMiLe have been invited to submit extended and revised versions of these papers to a special issue of JIDM (Journal of Information and Database Management). This year, we intend to follow this same policy of encouraging the best submissions with publication in an international journal.
Registration
In this edition, registration to KDMiLe will happen along with SBBD. Further details on the SBBD/KDMiLe 2021 registration process can be found here.
Topics of Interest
The KDMiLe Program Committee invites submissions containing new ideas and proposals, and also applications, in the Data Mining and Machine Learning areas. Below is a list of common topics, although KDMiLe is not limited to them.
In Data Mining
Association Rules
Classification
Clustering
Data Mining Applications
Data Mining Foundations
Evaluation Methodology in Data Mining
Feature Selection and Dimensionality Reduction
Graph Mining
Massive Data Mining
Multimedia Data Mining
Multirelational Mining
Outlier Detection
Parallel and Distributed Data Mining
Pre and Post Processing
Ranking and Preference Mining
Privacy and Security in Data Mining
Quality and Interest Metrics
Sequential Patterns
Social Network Mining
Stream Data Mining
Text Mining
Time-Series Analysis
Visual Data Mining Web Mining
Recommender Systems based on Data Mining
In Machine Learning
Active Learning
Bayesian Inference
Case-Based Reasoning
Cognitive Models of Learning
Constructive Induction and Theory Revision
Cost-Sensitive Learning
Deep Learning
Ensemble Methods
Evaluation Methodology in Machine Learning
Fuzzy Learning Systems
Inductive Logic
Kernel Methods
Knowledge-Intensive Learning
Learning Theory
Machine Learning Applications
Meta-Learning
Multi-Agent and Co-Operative Learning
Natural Language Processing
Probabilistic and Statistical Methods
Ranking and Preference Learning
Recommender Systems based on Machine Learning
Reinforcement Learning
Semi-Supervised Learning
Supervised Learning
Unsupervised Learning
Online Learning
Keynote speakers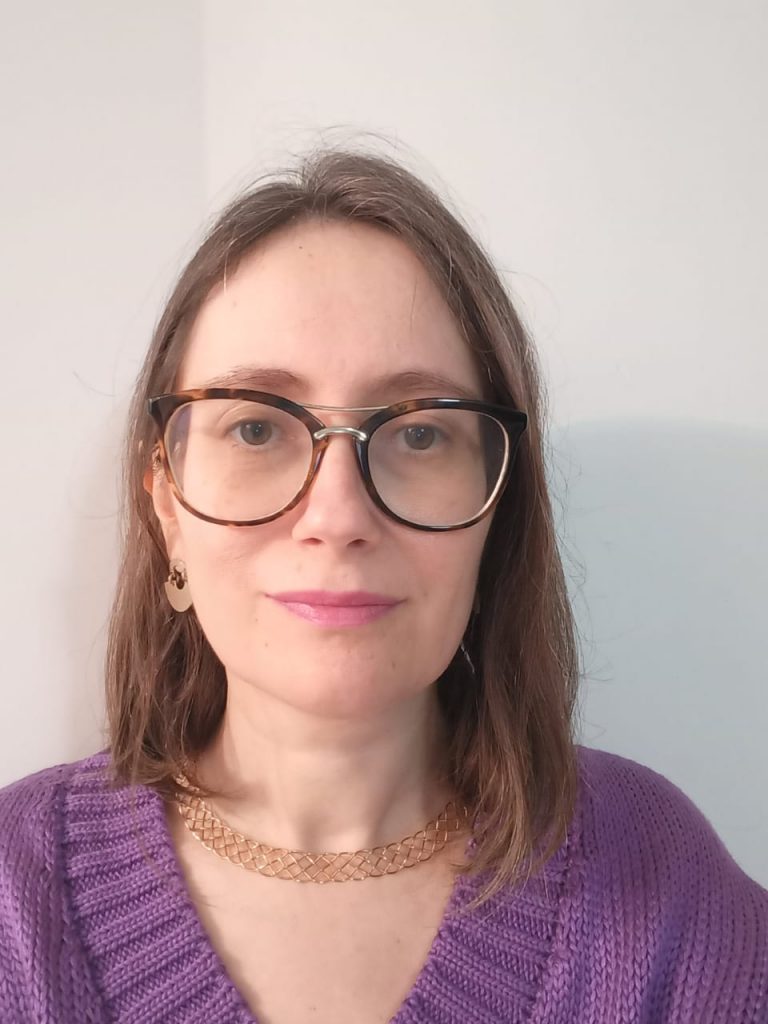 Ana Carolina Lorena (Divisão de Ciência da Computação, ITA)
Ciência de Dados no Enfrentamento de Surtos, Epidemias e Pandemias em Hospitais
Resumo: O Brasil tem enfrentado a proliferação de diversas doenças contagiosas nos últimos anos, sendo o caso mais recente o da pandemia COVID-19. Hospitais de referência em grandes cidades enfrentam muitas dificuldades de gestão de seus recursos e profissionais nesses períodos. E, embora grandes volumes de dados sejam coletados nesses hospitais, sua coleta e organização não é padronizada e há problemas de qualidade dos dados que dificultam realizar análises que dêem suporte a uma tomada de decisão confiável. Nesta palestra são descritos alguns trabalhos em andamento envolvendo diversas etapas da Ciência de Dados com o objetivo de obter modelos preditivos para o suporte à decisão no enfrentamento de surtos, epidemias e pandemias em hospitais. 

Eric Fernandes de Mello Araújo (Departamento de Ciência da Computação, UFLA)
Modelagem Baseada em Agentes Orientada a Dados: Unindo Ciência de Dados e Modelos Teóricos para Compreender a Realidade
Resumo: Avanços nas áreas de aprendizagem de máquina e ciência de dados vêm permitindo o avanço de estudos empíricos em diversas áreas, mas também contribuído para avanços em áreas anteriormente majoritariamente teóricas, ou de difícil análise por meio de dados. Esta palestra irá apresentar os avanços na área de modelagem baseada em agentes com a integração de dados para criação de modelos e simulações que unam conceitos teóricos com informações providas nos mais diversos meios atualmente. Aplicações na área de saúde pública, contágio de comportamento e criminologia nos ajudarão a compreender como as áreas que envolvem a descoberta de conhecimento por meio de dados podem contribuir na compreensão de diversos contextos de grande relevância para a sociedade.
Committees
Steering committee
Luiz Henrique de Campos Merschmann (UFLA)
Alexandre Plastino (UFF)
André Carlos Ponce de Leon Ferreira de Carvalho (ICMC-USP)
Wagner Meira Jr. (UFMG)
Ricardo Cerri (UFSCAR)
Program chair
Chair – Moacir Antonelli Ponti (ICMC-USP) – moacir@icmc.usp.br
Co-Chair – Diego Furtado Silva (UFSCar) – diegofs@ufscar.br
Local chair
Eduardo Bezerra (CEFET/RJ) – ebezerra@cefet-rj.br
Program committee
| | |
| --- | --- |
| Alan Valejo | UFSCar |
| Alexandre Plastino | UFF |
| André Rossi | Unesp |
| Angelo Ciarlini | Localiza |
| Aurora Pozo | UFPR |
| Bruno Nogueira | UFMS |
| Carlos Silla | PUCPR |
| Claudia Varassin | UFES |
| Daniela Godoy | ISISTAN Research Institute |
| Dayse Almeida | UFCAT |
| Denise Bandeira | Unisinos |
| Edson Matsubara | UFMS |
| Elaine Sousa | USP |
| Erick Maziero | UFLA |
| Fabio Cozman | USP |
| Filipe Verri | Unifesp |
| Francisco Carvalho | Centro de Informática – CIn/UFPE |
| Helena Caseli | UFSCar |
| Heloisa Camargo | UFSCar |
| Humberto Razente | UFU |
| João Fernando Mari | UFV |
| João Paulo Papa | Unesp |
| Jonathan Silva | UFMS |
| Jonice Oliveira | UFRJ |
| Jose A. F. Costa | UFRN |
| Julio Nievola | PUCPR |
| Karin Becker | UFRGS |
| Leandro Marinho | UFCG |
| Leonardo Rocha | UFSJ |
| Luis Zárate | PUCMINAS |
| Luiz Martins | UFU |
| Luiz Merschmann | UFLA |
| Marcelino Pereira | UERN |
| Marcelo Albertini | UFU |
| Marcilio Souto | UFPE |
| Marcos Goncalves | UFMG |
| Marcos Quiles | Unifesp |
| Maria Barioni | UFU |
| Mariá Nascimento | Unifesp |
| Murilo Naldi | UFSCar |
| Rafael Giusti | UFAM |
| Rafael Mantovani | UTFPR |
| Rafael Rossi | UFMS |
| Renato Tinós | USP |
| Ricardo Cerri | UFSCar |
| Ricardo Marcacini | USP |
| Ricardo Rios | UFBA |
| Roberta Sinoara | IFSP |
| Rodrigo Barros | PUCRS |
| Ronaldo Prati | UFABC |
| Rui Camacho | LIACC/FEUP University of Porto |
| Solange Rezende | USP |
| Sylvio Barbon | UEL |
| Tatiane Nogueira | UFBA |
| Vinicius Souza | PUCPR |
| Wagner Meira | UFMG |
Sponsors/Promotion
To be defined.
---